ANDRIANOS WORLD LEADING MISTING TECHNOLOGIES was founded by Georgios Andrianos and Christos Chioureas and is one of the dynamic divisions of ANDRIANOS, which was founded in 1994. It has been engaged in the study, marketing and installation of high-pressure misting-water misting systems since 2004 and owns leading position in the field of special applications, in the entire range of businesses in Greece and Cyprus.
ANDRIANOS misting applications are in their majority innovative and solved and continue to provide solutions to very important problems of humidity regulation, temperature & cooling control, adiabatic cooling, dust suppression, odor control, mosquito control, creation of special effects, in sectors as factories, wineries, greenhouses, quarries, tourism and catering areas, air conditioning coolers, in homes and in many other activities and sectors.
At ANDRIANOS, we create excited customers and above all customers that gain the most, since in the majority of cases, apart from the desired result, also maximum savings in energy and money are achieved.
With our:
strong know-how,
continuous training in new and innovative technologies,
our official representation for Greece and Cyprus, of the world leader in the manufacture of misting/water misting systems, Tecnocooling Italy,
system application certificate for quality management in accordance with the ΕΝ ISO 9001:2015 standard, in the areas of marketing, installation and technical support of high-pressure misting-water misting systems,
CE certified products,
dozens of studies that turned into successfully implemented projects in the largest industrial and commercial enterprises of Greece and Cyprus,
ANDRIANOS is, for candidates, a desirable partner and for existing clients, a valuable partner.
Our vision
As a competent and reliable partner, ANDRIANOS is interested in the ideas and opinions of its customers and makes sure to know their needs and requirements through direct dialogue with them. On this basis we will continue to provide leading integrated and effective innovative solutions to these important problems of humidity, temperature and dust control and regulation in countless applications, creating delighted customers and profitable businesses.
Our goals
By constantly upgrading ANDRIANOS level of knowledge and service provision, through continuous and non-stop training in everything innovative, to remain in the leading position it holds in the domestic & Cypriot market and to expand accordingly in the global market.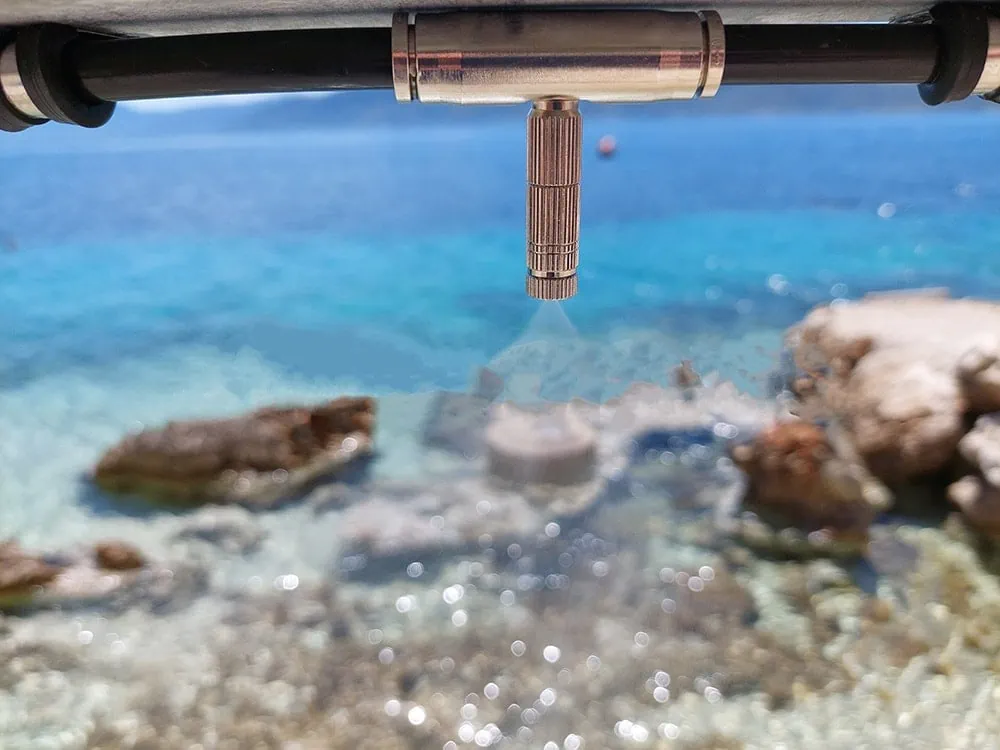 Quality
At ANDRIANOS we provide world market leading products, with maximum reliability, CE certified, at the most competitive price (Value for Money).
The high-level installations we carry out, always according to EN ISO 2009:2015 management system standard, ensure the high quality of our projects and produce excellent results both practically and aesthetically.
Project study & design
One of the basic services that ANDRIANOS provides, uniquely in Greece, is the special study that precedes its projects (including individual studies, psychometrics, room conditions, dimensioning, etc.) and their detailed planning.
ANDRIANOS designs individually, the systems that fully meet the needs of the project, by carefully studying the data, conditions, spaces and all parameters, so that they are immediately effective and maximally safe & effective.
The detailed and thorough study of the project from the beginning, combined with the individualized, creative and clear implementation plan, is for the client an important element for his understanding and a strong guarantee for his faithful and correct execution.
After all, this is one of the important reasons why its customers trust ANDRIANOS.
Project installations
To ensure the quality installation of the system and its proper operation, the must be: a. A project carried out with CE certified products. b. The design and nstallation must be performed by a company with quality management system certification. ANDRIANOS has exclusively, only CE certified products and is a certified company with ΕΝ ISO 9001 : 2015, in all the high pressure misting processes it performs.
After sales service
ANDRIANOS' experienced experts provide immediate support 24 hours a day for any issue that may arise. After the installation and start-up of each system, detailed written user instructions are given regarding its operation and the customer is informed about the scheduling of preventive maintenance. ANDRIANOS offers regular maintenance and repairs, if needed, to all machines and components in its range, as it exclusively has the entire range of original spare parts from the manufacturer TECNOCOOLING (a world leader in the manufacture of water misting products) of which it is a representative for Greece and Cyprus.