Misting systems are a very good and smart way to show something special at an event, in an amusement park, at an outdoor recreation event, such as swimming pools, artificial lakes etc.
Combined with light and sound even in the evening, the spectacle of misting systems is astonishing and attracts visitors.
Especially children are attracted to the magic of water fog, but also adults who are looking for a cool oasis on hot days will be satisfied to the fullest extent.
Misting systems can be easily installed in existing structures and artificial rock formations of concrete, pergolas, perimeter walls or railings, decorative rocks, at the perimeter of swimming pools, etc.
Indicatively, high-pressure misting systems for special effects are applied in: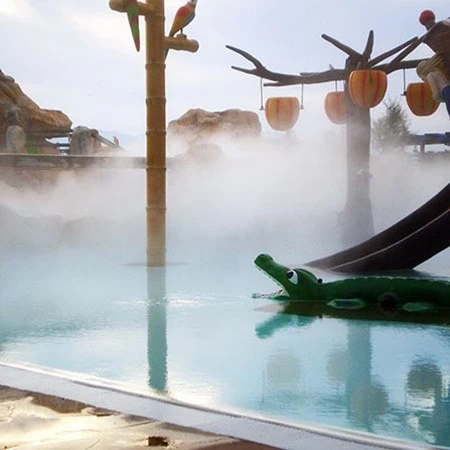 leisure facilities
HOUSES
Tourism Industry
fountains